Brazil has declared a state of animal health emergency for 180 days in response to its first ever detection of the highly pathogenic H5N1 avian influenza virus in wild birds.
Brazil – the world's biggest chicken meat exporter with US$9.7bn in sales in 2022 – has so far confirmed eight cases of the H5N1 in wild birds, including seven in Espirito Santo state and one in Rio de Janeiro state.
The agriculture ministry said on Monday that it had created an emergency operations centre to coordinate, plan and evaluate "national actions related to avian influenza."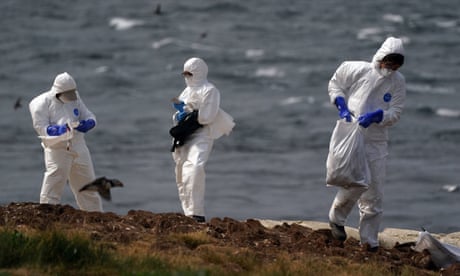 H5N1 infection in wild birds does not trigger trade bans, based on guidelines of the World Organization for Animal Health. However, a case of bird flu on a farm usually results in the entire flock being killed and can trigger trade restrictions from importing countries.
Though Brazil's main meat producing states are in the south, the government is on alert after the confirmed cases, as avian flu in wild birds has been followed by transmission to commercial flocks in some countries.
Shares in Brazil-based BRF SA, the world's biggest chicken exporter, were up 3.6% before the government announcement, but ended the day 0.5% lower.
Over the weekend, the health ministry said samples of 33 suspected cases of avian influenza in humans in Espirito Santo – where Brazil confirmed the first cases in wild birds last week – all came back negative.