Italian towns claim Ron DeSantis as one of their own as Republican race heats up
3 min read
If Luigia Colucci, one of Ron DeSantis's Italian great-grandmothers, tried to emigrate to the US today, she most likely couldn't meet current standards to enter the country – the same standards that her great-grandson has promised to further restrict if elected to the White House.
Nevertheless, the official announcement that DeSantis will run for the Republican presidential nomination was welcomed with enthusiasm by many people in Italy, with at least five towns and two regions claiming the man as their own.
All eight great-grandparents of DeSantis, who recently signed what has been described as the strongest anti-immigration bill in the US, were migrants from southern Italy who were among the hundreds of thousands of Italians who left home in the early 20th century in search of a better future.
Luigia left Italy in early 1917, from Castelfranci, a village in the province of Avellino, in the southern region of Campania.
"It is an honour and a pleasure to be connected to such an important man as DeSantis," the mayor of Castelfranci, Generoso Cresta, told the Italian press. "The surname Colucci is very common here, even if, unfortunately, the heirs of that generation of emigrants have lost contact with their countries of origin."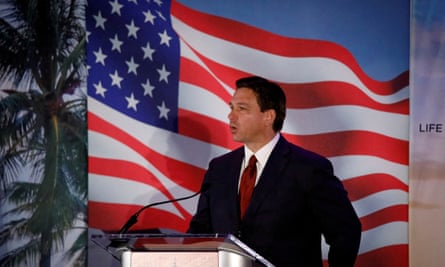 But Castelfranci is not the only town claiming DeSantis as its own. About 125 miles north, the mayor of Bugnara, in the province of Aquila, said DeSantis belonged to them. "We are proud of him," mayor Domenico Taglieri told the Adnkronos news agency, describing him as "a second-generation Bugnarese running for the White House.
"It's great news. We are rooting for DeSantis, hoping to be able to host him in town as soon as possible."
According to media reports, the governor of Florida still has a distant relative in Bugnara: Osvaldo Lupi.
"His great-grandmother, Maria Nolfi, was my grandfather Domenico's sister," Lupi told Adnkronos. "Both emigrated to America. She died young, when she was just 43 years old, after marrying Nicola DeSantis. Daniel James DeSantis, the governor's grandfather, was born from their marriage in the US, and, in turn, married Viola Petrella, also of Abruzzo origins."
James DeSantis and Viola Petrella had a son named Ronald Daniel DeSantis, father of the aspiring US presidential candidate.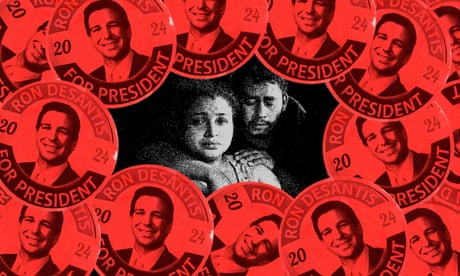 Lupi explains that he has tried in vain several times to contact DeSantis, asking the governor to visit his home country.
Megan Smolenyak, a Florida-based professional genealogist, who traced the DeSantis family tree, suggested that the Italian ancestors of the Republican candidate were lucky not to have been barred from entering the US.
Smolenyak says Luigia left with her two daughters, while pregnant with another child, to join her husband who had moved to Pennsylvania years before.
Luigia Colucci made it to New York aboard the SS Patria on 21 February. "On 5 February," Smolenyak wrote on Medium, "while they were at sea, the US passed the Immigration Act of 1917 which was intended to limit undesirable southern and eastern European immigrants such as Luigia and her family. Fortunately, it wasn't implemented until 1 May. Otherwise, she and her daughters could have been denied entry due to the freshly imposed literacy requirement."
The passenger record for Luigia and her daughters showed that all three were illiterate.