At least one person was killed and 162 people were injured in a massive warehouse explosion in the Uzbekistan capital Tashkent early on Thursday morning, health officials said.
The situation at the scene of the warehouse explosion in Tashkent, Uzbekistan is "under control" as emergency workers continue efforts to fully extinguish a fire caused by the explosion, the Uzbek Ministry of Emergencies said in an update.
A teenager, aged 16 or 17, died at the scene, according to the Health Ministry. The ministry also said 24 of the people injured were admitted to hospitals.
"From the first minutes, the leadership of the Ministry of Emergency Situations has been working at the scene of the incident, and the forces and resources of specialized organizations have been involved," a Ministry of Emergencies statement read, adding that the fire was contained at 5:02 a.m. local time on Thursday (8:00 p.m. ET). Authorities are still investigating the cause of the incident and working to provide assistance to the victims.
Several videos circulating on social media earlier on Thursday showed a huge column of fire and smoke billowing into the night sky.
The Ministry of Emergencies said the fire was caused by an explosion in an area of warehouses owned by Inter Logistics LLC, located in the city's Sergeli district. The area is close to Tashkent's airport.
Ad Feedback
The blast happened at a warehouse close to Tashkent's airport, according to Reuters.Mapbox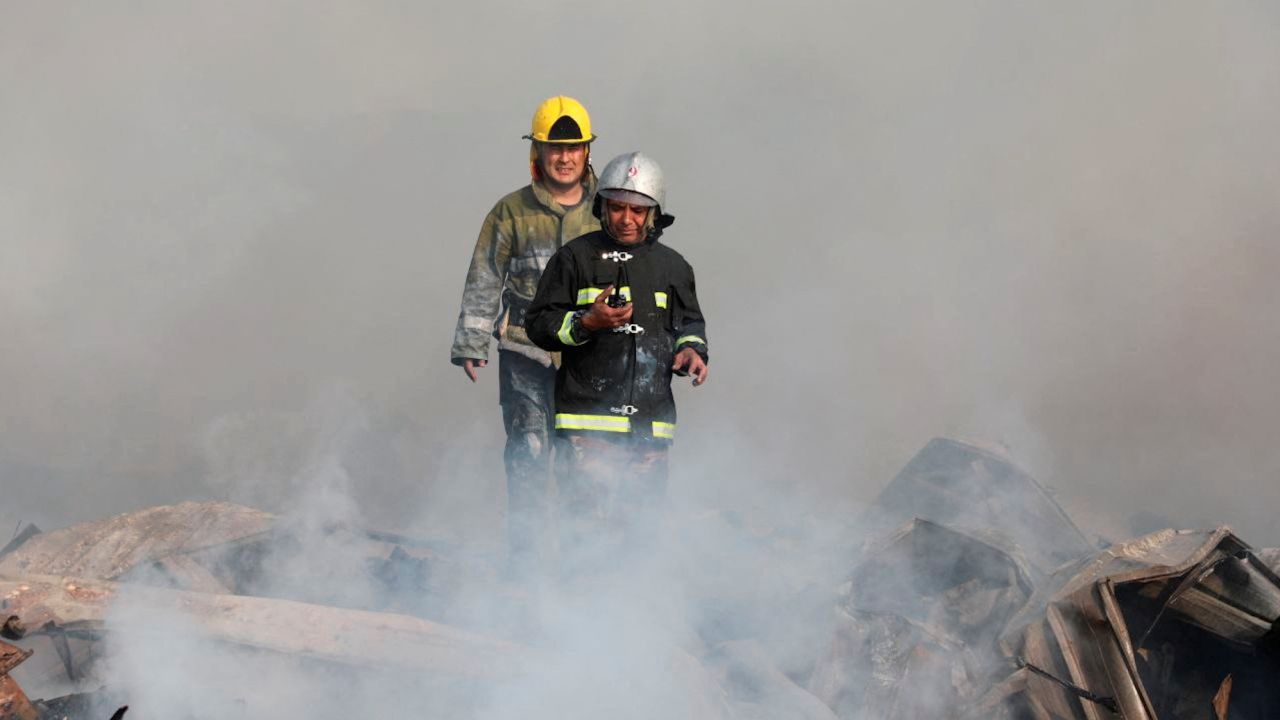 Emergency responders work at the scene following an explosion at a warehouse in Tashkent, Uzbekistan, on Thursday.Uzbek Government/Reuters
Explosions continued to ring out in the hours after the blaze broke out, according to news agency AFP.
"I woke up at night. I thought it was an earthquake," Moustafo Kutepov, a 72-year-old retiree who lives nearby and whose house was affected, told AFP. "Then I saw the fire. My son was injured in the leg."
More than 2,000 fire and rescue service personnel were involved in extinguishing the fire, according to authorities.
Flights appeared to continue to depart and arrive from Tashkent's international airport overnight and into Thursday morning local time, according to data from Flightradar24.
With nearly 3 million residents, Tashkent is the largest city in the Central Asian, former Soviet state.