Mexico City mayor resigns in bid to become country's first female president
2 min read
Mexico City's mayor, Claudia Sheinbaum, has announced that she will step down this Friday to seek the ruling party's presidential nomination, bidding to become the country's first female leader in an election due to be held next year.
President Andrés Manuel López Obrador's leftist National Regeneration Movement (Morena) said on Sunday it would on6 September announce the winning candidate from its internal selection process. Sheinbaum is one of the favorites.
Most opinion polls have tended to give Sheinbaum a slight advantage in the race for the nomination over her rival Marcelo Ebrard, who said he was standing down as foreign minister earlier on Monday to compete in the contest.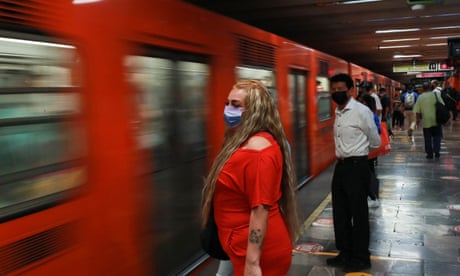 Morena is heavily favored to win the June 2024 presidential election, lifted by López Obrador's personal popularity.
The 60-year-old Sheinbaum underlined her credentials as a scientist and environmentalist in a speech she gave to announce her resignation. At the weekend, Morena's leadership agreed that the contenders should step down this week to compete.
"It's the time for women," Sheinbaum said, pledging to continue López Obrador's so-called "transformation" of Mexico.
Ebrard, who announced his plan to resign last week, had argued that prospective candidates should leave their posts to ensure a level playing field. The interior minister, Adán Augusto López, another contender, is also expected to resign.
López Obrador cannot seek re-election because Mexican presidents are restricted to a single six-year term by law.
lous smugglers who profit from vulnerable migrants".