Romania recalls ambassador who allegedly compared monkey to African diplomats
2 min read
The Africa group within the United Nations said it would never work again with the Romanian ambassador to Kenya in certain forums after he allegedly compared them to a monkey while attending a meeting in Nairobi.
The group also demanded an unconditional and public apology to the people of Africa.
Dragos Viorel Tigau was at the weekend recalled by the Romanian foreign ministry after complaints that followed a meeting at the UN building in Kenya's capital on 26 April when a monkey appeared at the window of the conference room. "The African group has joined us," Tigau allegedly said, according to a note from the South Sudanese embassy in Kenya.
The Romanian foreign ministry said at the weekend it had only been informed of the incident this week and "began a procedure to recall its ambassador".
"We deeply regret this situation and offer our apologies to all those who have been affected," it added, saying racist behaviour or comments were "absolutely unacceptable".
The ambassador of South Sudan to Kenya, Chol Ajongo, as the acting dean of the Africa group wrote to the director general of the United Nations Office on 31 May expressing his anger, shock and disgust at what he called the ambassador's "disparaging and utterly unacceptable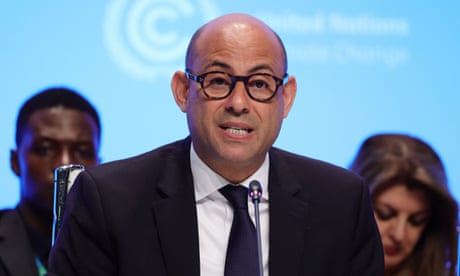 He also demanded a clear public personal apology by the ambassador, and had warned in the absence of the necessary apology the Africa group would walk out of any event at which Tigau attended. The letter said it was "not prepared to participate in the same spaces" as the ambassador on matters relating to environmental protection and UN habitat.
He said the meeting had been convened by Tigau for the eastern European states regional group. One of the delegates reprimanded Tigau at the time of the alleged remark and demanded he retract it and apologise.
Ajongo pointed out UN regulations required staff to uphold acceptable standards including non-discrimination, including by exhibiting respect for all cultures.
The ambassador's remarks were in clear disregard of the ethos and dignity of humanity, as well as beneath the status expected of a diplomat, he said.