Dutch police have said three people, including a 14-year-old girl, were killed by a student who opened fire at a hospital and a flat in Rotterdam.
A 32-year-old man was arrested on Thursday after the shootings, which began in a flat and continued in a classroom of the nearby Erasmus medical centre. The lone gunman also started fires at both locations, police said.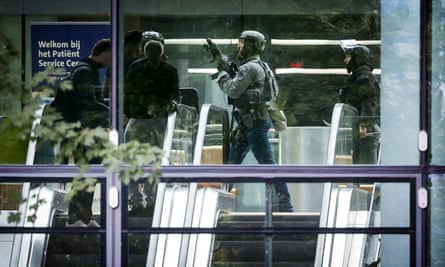 Rotterdam's police chief, Fred Westerbeke, told journalists the suspect fatally shot a 39-year-old woman living in his neighbourhood and seriously wounded her 14-year-old daughter. The girl later died of her injuries, police said.
After setting the woman's house on fire, the gunman went to the Rotterdam medical centre university hospital, where he entered a classroom and fatally shot a 46-year-old male teacher. The suspect was arrested near the hospital.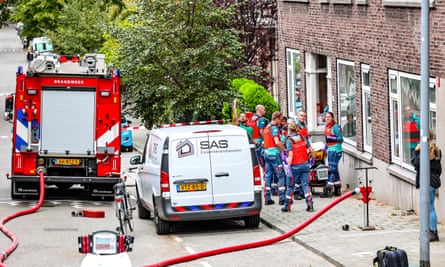 Police identified the suspected gunman as a student at the same medical university.
Videos posted online showed medical personnel running away from the medical centre as armed forces surrounded the building.
Rotterdam's chief public prosecutor, Hugo Hillenaar, told journalists the motive of the gunman had not yet been established, adding that the incident was probably a "targeted attack".
Hillenaar said the suspect lived in the same block of flats as the woman who was shot.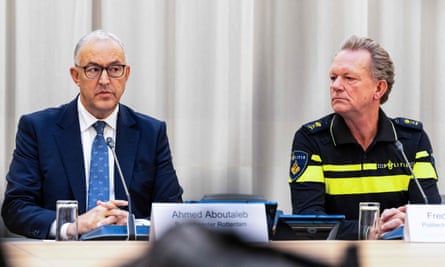 Police said the suspect had previously been arrested in 2021 on animal cruelty charges.
The city's mayor, Ahmed Aboutaleb, said: "We have been shocked by a horrible incident. Shots were fired in two different places in the city … Many people witnessed it. The emotions in the city are running high."
Crime levels are low in the Netherlands, although the country has recently seen an uptick in gun shootings, usually attributed to score-settling by rival drug gangs.
In 2019, three people were killed on a tram in Utrecht, sparking a large manhunt.