Sudan: warring sides agree to new ceasefire after fighting intensifies
3 min read
Sudan's warring generals agreed to a new 72-hour truce to take place from Sunday, US and Saudi mediators said, after fighting intensified with deadly airstrikes in Khartoum and an exodus of wounded from Darfur over the border into Chad.
Airstrikes killed 17 civilians, including five children, in the capital on Saturday, a citizens' group said, while medics in Chad reported hundreds of wounded from Darfur seeking treatment.
Multiple truces have been agreed and broken during the two-month war, including after the United States slapped sanctions on both generals when a previous attempt collapsed at the end of May.
A 24-hour ceasefire from 10 June to 11 June provided Khartoum residents with a brief respite from the airstrikes and artillery exchanges that have ravaged whole neighbourhoods of the capital. But the fighting resumed within 10 minutes of the ceasefire ending.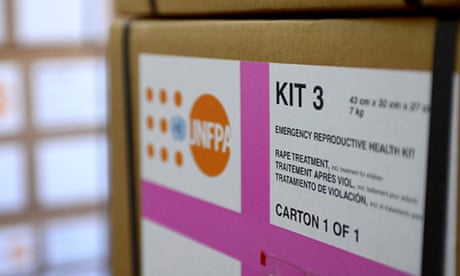 "The Kingdom of Saudi Arabia and United States of America announce the agreement of representatives of the Sudanese Armed Forces (SAF) and the Rapid Support Forces (RSF) on a ceasefire throughout Sudan for a period of 72 hours," a Saudi foreign ministry statement said late on Saturday.
The ceasefire was due to take effect at 6am local time on Sunday, the mediators said.
"The two sides agreed that during the ceasefire period they would refrain from movements and attacks, the use of warplanes or drones, artillery bombardment, reinforcement of positions, resupply of forces, or refrain from attempting to achieve military gains.
"They also agreed to allow freedom of movement and the delivery of humanitarian aid throughout Sudan."
The SAF, commanded by Abdel Fattah al-Burhan, has since 15 April been battling the paramilitary RSF, headed by his former deputy Mohamed Hamdan Daglo, after the two fell out in a power struggle.
A record 25 million people – more than half Sudan's population – are in need of aid, the United Nations says.
Witnesses say airstrikes have intensified in the capital over the past few days.
On Saturday, warplanes struck several residential districts of Khartoum, killing "17 civilians, including five children", according to a citizens' support committee. Agence France-Presse was not immediately able to independently confirm the committee's figures.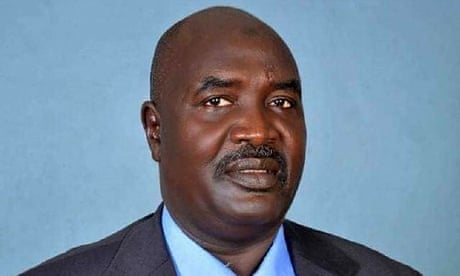 Hundreds of kilometres west of Khartoum, up to 1,100 people have been killed in the West Darfur state capital of El Geneina alone, according to the US state department.
Medics in Chad said on Saturday they were overwhelmed by the hundreds of wounded fleeing Sudan's Darfur region, which has become an increasing focus of global concern.
The dead have included Khamis Abdallah Abbakar, the governor of West Darfur , who was killed after he criticised the paramilitaries in a television interview. The RSF denied responsibility.
"We are overwhelmed in the operating theatre. We urgently need more beds and more staff," said Seybou Diarra, a physician and project coordinator in Adre, Chad, for the Doctors Without Borders charity.
More than 600 patients, most with gunshot wounds, arrived at the facility over a three-day period – more than half of them on Friday, MSF said.
At least 149,00 people have fled into Chad, including hundreds of unaccompanied children. They are among the roughly 2.2 million people uprooted nationwide by the fighting, which has forced more than 528,000 to seek refuge in neighbouring countries, according to the International Organization for Migration.
On Thursday, the state department attributed the atrocities in Darfur "primarily" to the RSF and said the violence and alleged rights violations were an "ominous reminder" of the region's previous genocide.
A years-long war in Darfur began in 2003 with a rebel uprising that prompted then-strongman Omar al-Bashir to unleash the Janjaweed militia, whose actions led to international charges of genocide, war crimes and crimes against humanity.
The RSF have their origins in the Janjaweed.