Taiwan's defence ministry has urged China to stop "destructive, unilateral action" after reporting a sharp rise in Chinese military activities near the island, warning such behaviour could lead to an increase in tensions.
China, which views democratically governed Taiwan as its own territory, has in recent years regularly carried out military drills around the island as it seeks to assert its sovereignty claims and pressure Taipei.
Taiwan's defence ministry said that since Sunday it had spotted 103 Chinese military aircraft over the sea, a number it called a "recent high". The planes were detected between 6am on Sunday and 6am on Monday, the ministry said. As is customary, they turned back before reaching Taiwan.
The ministry called the Chinese military action "harassment" that it warned could escalate in the current tense atmosphere. "We urge the Beijing authorities to bear responsibility and immediately stop such kind of destructive military activities," it said in a statement."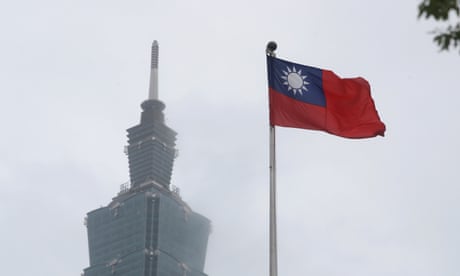 Its map of Chinese activities over the past 24 hours showed fighter jets crossing the median line of the Taiwan Strait, which had served as an unofficial barrier between the two sides until China began regularly crossing it a year ago.
Other aircraft flew south of Taiwan through the Bashi Channel, which separates the island from the Philippines.
China's activities over the past day have caused "serious challenges" to security in the strait and regionally, the ministry said in its statement. Peace and stability in the Taiwan Strait are the common responsibilities of all parties in the region, it added.
China's defence ministry did not immediately respond to a request for comment.
Taiwan's defence ministry noted last week that July to September is traditionally the busiest season for Chinese military drills along the coast.
China is bolstering its air power facing Taiwan, with a permanent deployment of new fighters and drones at expanded airbases, Taiwan's defence ministry said in its biennial report this month.
Last week, China's government unveiled a "new path towards integrated development" with Taiwan, including proposals to make it easier for Taiwanese people to live, study and work in China.
At the same time, it sent the largest number of warships to gather in years to the waters on Taiwan's east, in what analysts said signalled a choice between peaceful "reunification" and military violence, just months out from Taiwan's presidential election.