An investigation into a massacre in a destroyed Palestinian village carried out by Israeli forces in the 1948 war surrounding Israel's creation has identified three possible mass graves beneath a present-day beach resort.
Palestinian survivors and historians have long claimed that men living in Tantura, a fishing village of approximately 1,500 people near Haifa, were executed after surrendering to the Alexandroni Brigade and their bodies dumped in a mass grave believed to be located under an area that is now a car park for Dor Beach. Estimates have ranged from 40 to 200 people.
In recent years, a growing body of evidence for the Tantura massacre has generated significant controversy in Israel, where atrocities committed by Jewish forces in 1948 remain a highly sensitive subject: an Israeli-made documentary about what happened in the village faced widespread backlash on its release last year.
The extensive new investigation by the research agency Forensic Architecture identifies what it says is a second mass grave site in the former village of Tantura, as well as two more possible locations, in the most comprehensive research yet.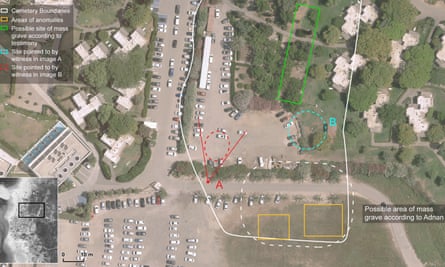 Forensic Architecture, based at Goldsmiths, University of London, analysed cartographic data and aerial photos from the British mandate era, cross referenced with archival and newly collected eyewitness testimonies from survivors and perpetrators and Israeli army records. The data was used to create 3D modelling determining the likely sites of executions and mass graves as well as the boundaries of previously existing cemeteries, and whether any graves may have been exhumed or removed.
The Tantura report was commissioned by Adalah, a Palestinian-run human rights group focusing on legal issues. Based on the findings, Adalah filed on Wednesday a first-of-its-kind legal petition in Israel on behalf of several Tantura families still in the country to demarcate the sites.
https://www.youtube-nocookie.com/embed/rteB5T4hwVY?wmode=opaque&feature=oembedForensic Architecture
"It is hard to argue that there are no mass graves in Tantura. The families' rights to visit these sites and the right to dignified burial have obviously been violated under both Israeli and international law," said Suhad Bishara, Adalah's legal director.
"What we hope with the filing is that it's not a matter for the Israeli courts to decide 'yes' or 'no' on, but just how to facilitate access," said Bishara.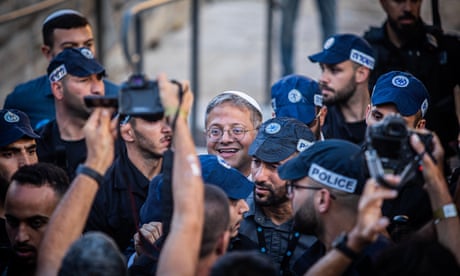 Tantura's previously identified mass grave was described as being located in an open field, near prickly pear bushes and three trees, and is now thought to be below the car park, although the site has not been exhumed or excavated.
The second grave site, in an orchard near to where the village square used to be, bears similarities to the first, and is also believed to now be under the concrete of a car park. In aerial photographs both appear to have been long, thin earth features about 3 metres by 30 metres long, oriented along an east-west axis, and at the northern boundary of an open field.
One possible execution site is believed to have been a courtyard behind the house of the Haj Yahya family. Human bones were reportedly found on the site years later, leading researchers to assess there may also be a mass grave there.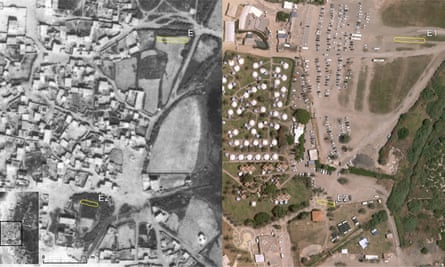 Adnan Haj Yahya, now 92, was 17 when Tantura fell to Israeli forces. He has testified in several academic and journalistic publications over the years that he and a friend were forced by soldiers to dig a grave at the site and throw dozens of bodies in.
"I will never forget that day, it's still very clear to me. I lost my belief in God that day," Haj Yahya said on the phone from his home in Germany. "The world should know what happened to us in Tantura."
The Tantura families' committee and Adalah hope that the Forensic Architecture investigation will lead to more inquiries into the events of 1948, which Palestinians call the Nakba, or catastrophe. Approximately 700,000 people – about half the population – were expelled or fled from their homes in the war surrounding the creation of the Israeli state, and about 500 villages destroyed.
Forensic Architecture said the Tantura project is the first of a series of visual investigations the organisation is conducting into reported massacres related to the Nakba.