The promise made by successive UK governments to poor and destitute British children taken from their families and sent thousands of miles away to Britain's colonies in the last century was simple: they would have a better life.
Tens of thousands of youngsters were "emigrated" in this way, arriving at "farm schools" and other institutions run by colonial governments, charities and religious institutions, lured by the promise of "education and opportunity".
The reality was drastically different: many suffered terrifying emotional, physical and sexual abuse, and were forced to live in overcrowded conditions and exist on meagre rations. It was an experience that would damage many of them irreparably, and a scandal that would not fully be acknowledged until this century.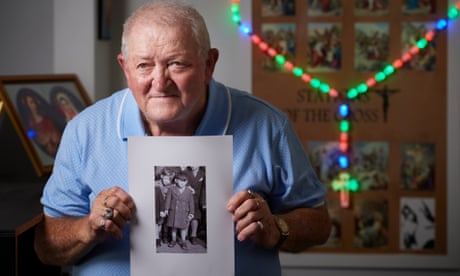 The Fairbridge Society was one of the most prominent operators of the UK child migration programmes. It was set up in 1909, and was an enthusiastic – and well-connected – promoter of the schemes, which it believed would save youngsters from the corruptions of domestic poverty while restocking the empire's white populations.
Its early supporters included the then Prince of Wales – later King Edward VIII – who donated £1,000 to Fairbridge in 1934, declaring: "This is not charity. It is an imperial investment." Princess Elizabeth, later Queen Elizabeth II, donated £2,000 of her wedding gift to Fairbridge in 1948.
Reports of abuse and maltreatment at Fairbridge and other homes and schools for migrant children began to emerge after the second world war. The UK Home Office attempted to blacklist some of the schools in the mid-1950s, but its plans were sidelined after lobbying by powerful individuals, including HRH the Duke of Gloucester, at the time the president of the society.
The child migrant schemes gradually fell out of favour, though some operated until as late as 1980. A child migrant, David Hill – who was sent to Fairbridge farm school in New South Wales, Australia, in 1959 – published a book, The Forgotten Children, in 2007, in which he interviewed many of his fellow survivors.
Hill, a former head of the Australian Broadcasting Corporation, told the Guardian in 2016: "I was illegally treated and subject to public floggings … But I wasn't sexually abused like so many others were. That abuse was terrible and it would break your heart. Little girls and boys as young as five and six being abused regularly, and they are irreparably damaged."
By 2017, when the former British prime minister Gordon Brown described child migrant schemes to the UK's independent inquiry on child sexual abuse as "government-induced trafficking", the full scale of the scandal was widely known, and many victims had managed to secure compensation from states and national governments.
Many survivors of the schemes are now elderly and in poor health, and the latest episode of their struggle for redress and justice – this time with the Prince's Trust, which merged with Fairbridge in 2012 – may well be one of their final campaigning acts.